Det här är en gammal arkiverad spelning
Debaser Malmö 5 år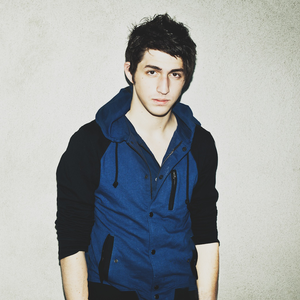 At 22, life is usually filled with exams, a first job, or even a small amount of uncertainty as to what you want to do in life… Porter Robinson however, has broken the mold completely. Having already featured twice in the Billboard 21 Under 21, where he ranked ahead of the likes of Miley Cyrus and Cher Lloyd, you begin to quickly see that Porter is no ordinary talent.

Growing up in the sleepy town of Chapel Hill, North Carolina, Porter began producing music at the tender age of 13, having caught the bug from Dance Dance Revolution.
Fast forward several years later, and releases such as "Say My Name" were quickly attracting attention from all the right places. His very first EP, "Spitfire", was quickly signed by Skrillex ...
Featuring ex-members of Tea Elles and formerly called The Baths, the Royal Baths are a band from San Francisco, CA. Originating from the same garage rock scene as bands like Ty Segall, Thee Oh Sees, and The Fresh & Onlys, the Royal Baths contrast with sunny San Francisco and focus on a very dark and intense form of "stoner" psychedelia, combining it with more melodic elements. A tape on Wizard Mountain and a 7" on Rad Key Records were previously released as The Baths. They have released a 7" on HoZac Records and their debut album "Litanies" on Woodsist. Their new album, "Better Luck Next Life" (Kanine Records), reflects the grit and grime of their adopted home of New York City and finds the Royal Baths delving deeper into dark soundsca...
Redig rock från Malmö. Read more on Last.fm . User-contributed text is available under the Creative Commons By-SA License; additional terms may apply.
Kraut influenced space rock music made by the Malmö quartett Henric Claesson, Adam Jacobsson, Tom Malmros and Björn Wiking.

This Is Head on Last.fm .