Det här är en gammal arkiverad spelning
SWEDEN PROG FEST 2012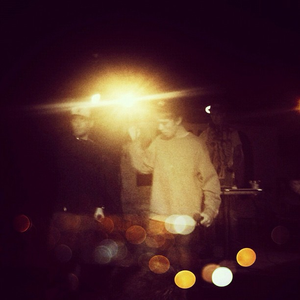 Trettioåriga Kriget (The Thirty Years' War) formed in 1970 in Saltsjöbaden, a seaside resort southeast of Stockholm. They were all at the time about seventeen years old and still in high school, back then they used the school's main hall for rehearsal. The initial lineup of the band was a six piece with two drummers, from the very beginning the band included Stefan on bass and vocals, Dag on drums and Olle on harmonica. In 1971 a few original members left the band and Robert joined on vocals and guitar. In 1972 Olle quit playing harmonica to concentrate on the lyrics, leaving only Stefan, Dag and Robert handling the instruments. At this point they decided that they needed a guitar player and the band opened up for auditioning, and it was...
Brother Ape is a very fine act consisting of four very talented as well as skilled musicians. Stefan Damicolas (vocals, guitars), who is writing most of the material with all tracks arranged together with the rest of the band, Peter Dahlstrom (vocals, bass, keyboards), Gunnar Maxén (bass, keyboards, vocals) and Max Bergman (drums, percussion). Musically their sound is a unique blend of progressive rock and fusion. At times chord changes are somewhat in the vein of 70's fusion bands such as Weather Report or Brand X, but performed with quite heavy, but also kind of sophisticated guitars rather than 70's keyboard sounds. They've also got one foot in the more traditional progressive rock style with Saga, Yes, Rush and maybe also some A.C.T ...
The idea started in the summer of 2008 when bassist Jonas Reingold and guitarist Roine Stolt got together to develop some ideas that were under the unfashionable label of "fusion".

For those of you who are not familiar with the phrase "fusion", or are too young to remember the wild & vivid 70's of bellbottom denims, Shure SM 58 haircuts, Rhodes pianos with fuzz-wha, ring modulator & drum kits bigger than a school bus. It's a music form that fuses jazz, rock, african, electronics, folk or any other music form known to man or animal.

The bands that were at the forefront some 30 years ago were the masters Weather Report, Return To Forever, Mahavishnu Orchestra, Herbie Hancock's Headhunters, Billy Cobham & George Duke B...
Mårran is a Swedish rock group formed in 2010 in Stockholm, Sweden.

History

The band was formed in 2010 by Morgan Korsmoe and Ludwig Larsson (both born 1989). Morgan grew up playing bass in his father's band Larz Kristerz but had a heavy urge for the rock music of the 1970s and wanted to start a group playing hard-rock/blues-rock. Morgan and guitarist Ludwig recruited drummer Björn "Binge" Inge (born 1952) from the legendary Swedish hard-rock band November (the Swedish Cream and the first band to sing hard-rock in Swedish around 1970), Hammond organ player Max Lorentz (known for his work as producer and musician for very many artists in Sweden and Denmark) and the legendary rock vocalist Göran Edman, world known for...