Det här är en gammal arkiverad spelning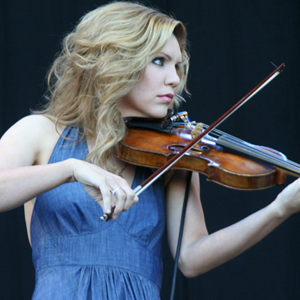 Alison Krauss (born July 23, 1971) is an American bluegrass-country singer, songwriter and fiddler. Signed to Rounder Records as a 14-year-old fiddler from Champaign, Illinois, she has become the most recognized face in contemporary bluegrass, a critically acclaimed artist who has brought modern sophistication to the genre while respecting its traditions. Songfacts reports that in 2011 Krauss recorded her first ever number one country album in her home country with Paper Airplane. She has also sold upwards of 11 million records and garnered 2 Oscar nominations as well as 26 Grammy® Awards, the most for any female artist in Grammy® history.

Also impressive is Krauss's unwavering commitment to being an independent-label artist...